Investment Job Hunting Workshop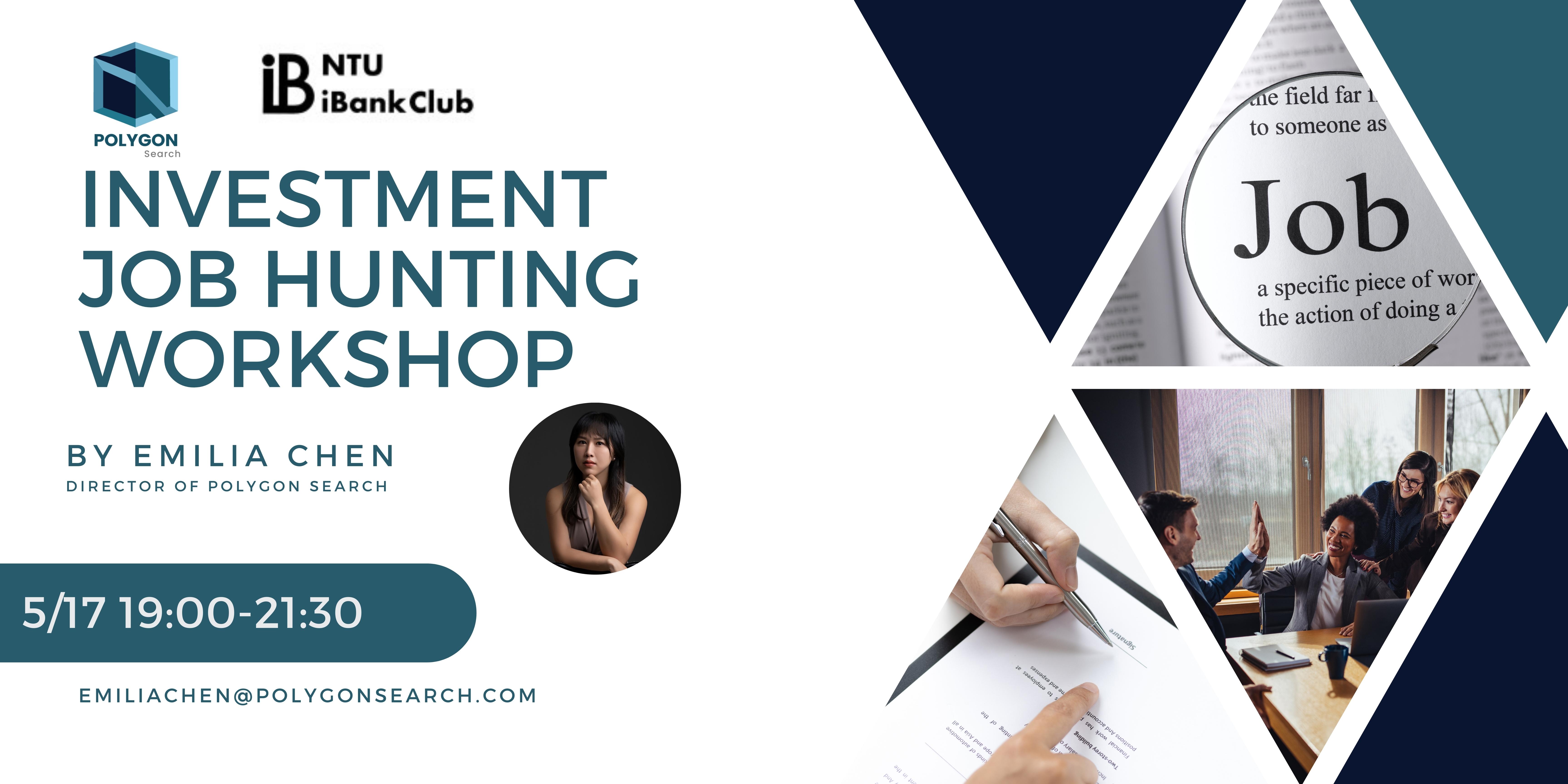 As the Director of Polygon Search, I am delighted to announce our partnership with the NTU Investment Bank Club to host a job hunting workshop aimed at students and young professionals interested in pursuing a career in investment.
The workshop will cover various topics such as how to create an outstanding resume, effective networking, and interview preparation.
Additionally, we will provide insights into the latest trends in the investment industry, along with the skills that employers are seeking in candidates.
As an experienced recruiter, I will be on hand to offer expert advice and answer any questions that participants may have.
We are excited about this collaboration with the NTU Investment Bank Club, and we look forward to welcoming participants from diverse backgrounds and experiences. Stay tuned for more details, including the event date, time, and registration information.
Let us join forces to empower the next generation of investment professionals!
#job #hunting #investment #NTU